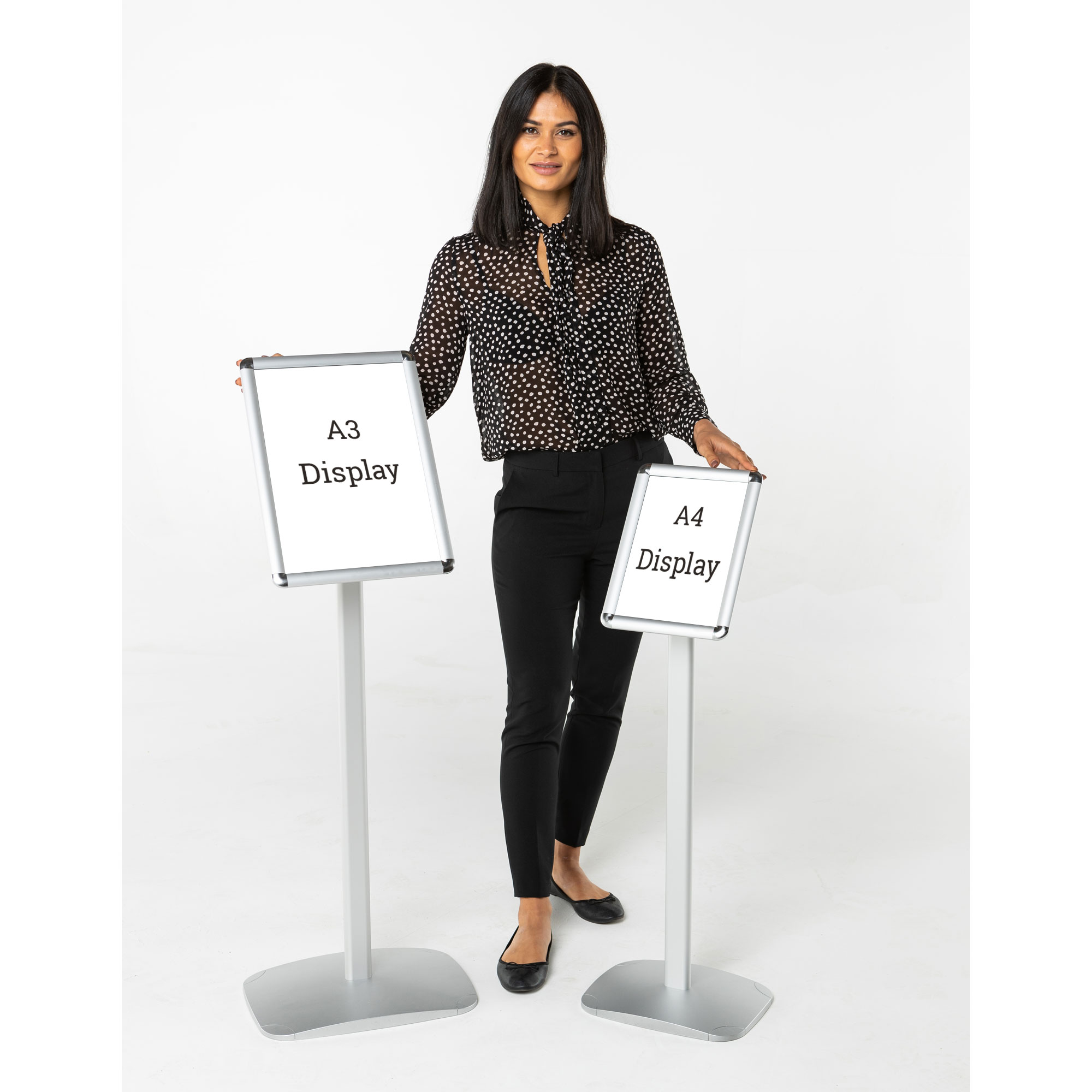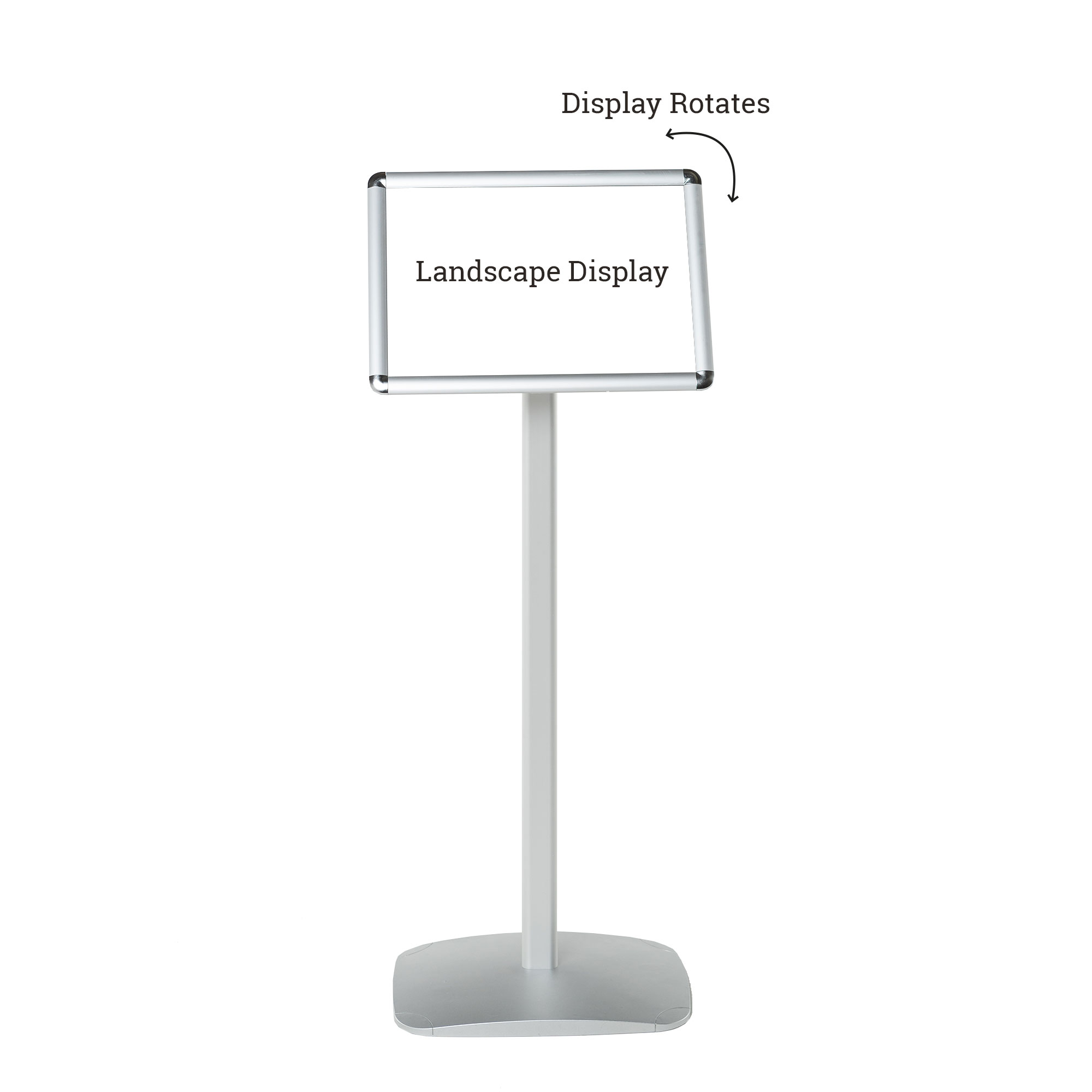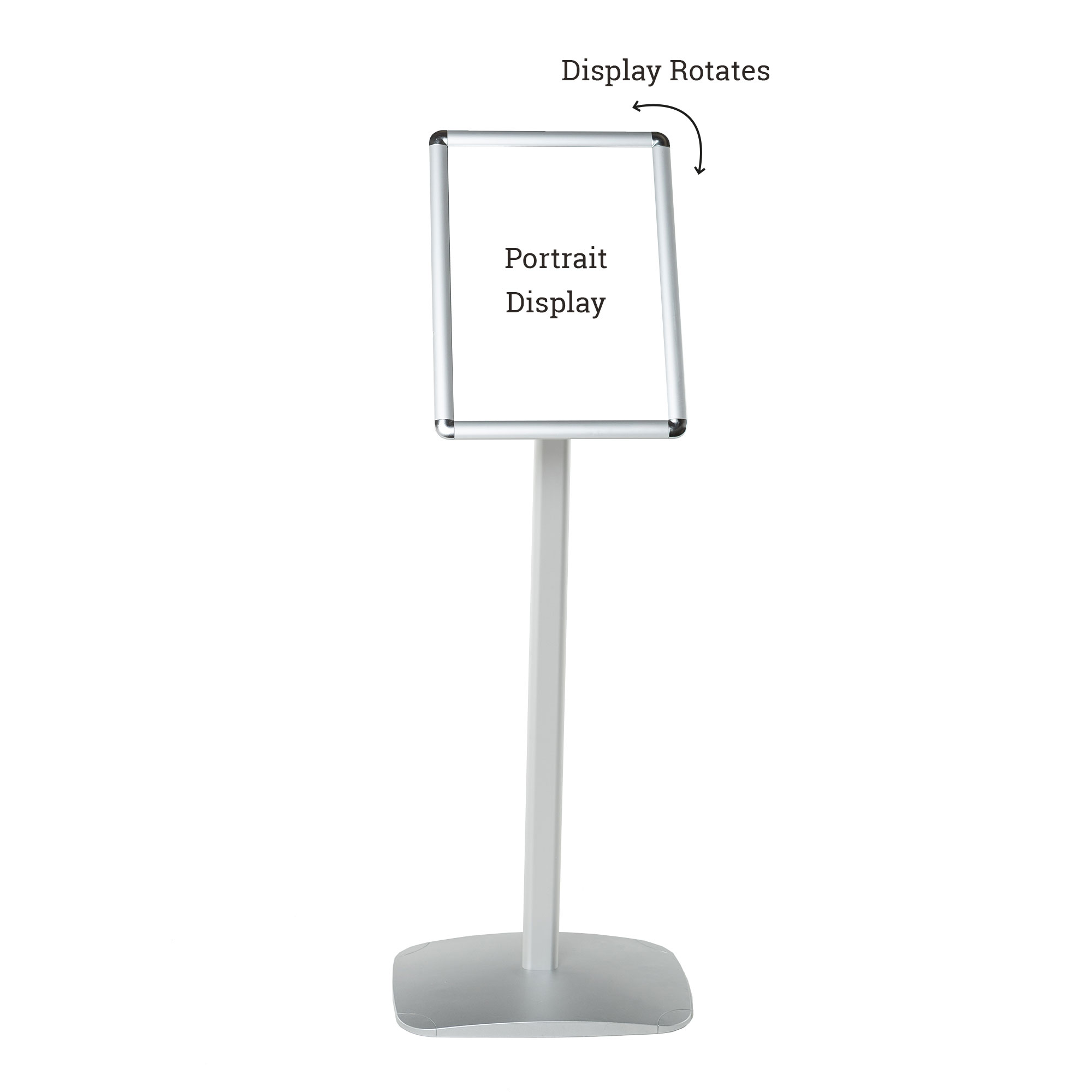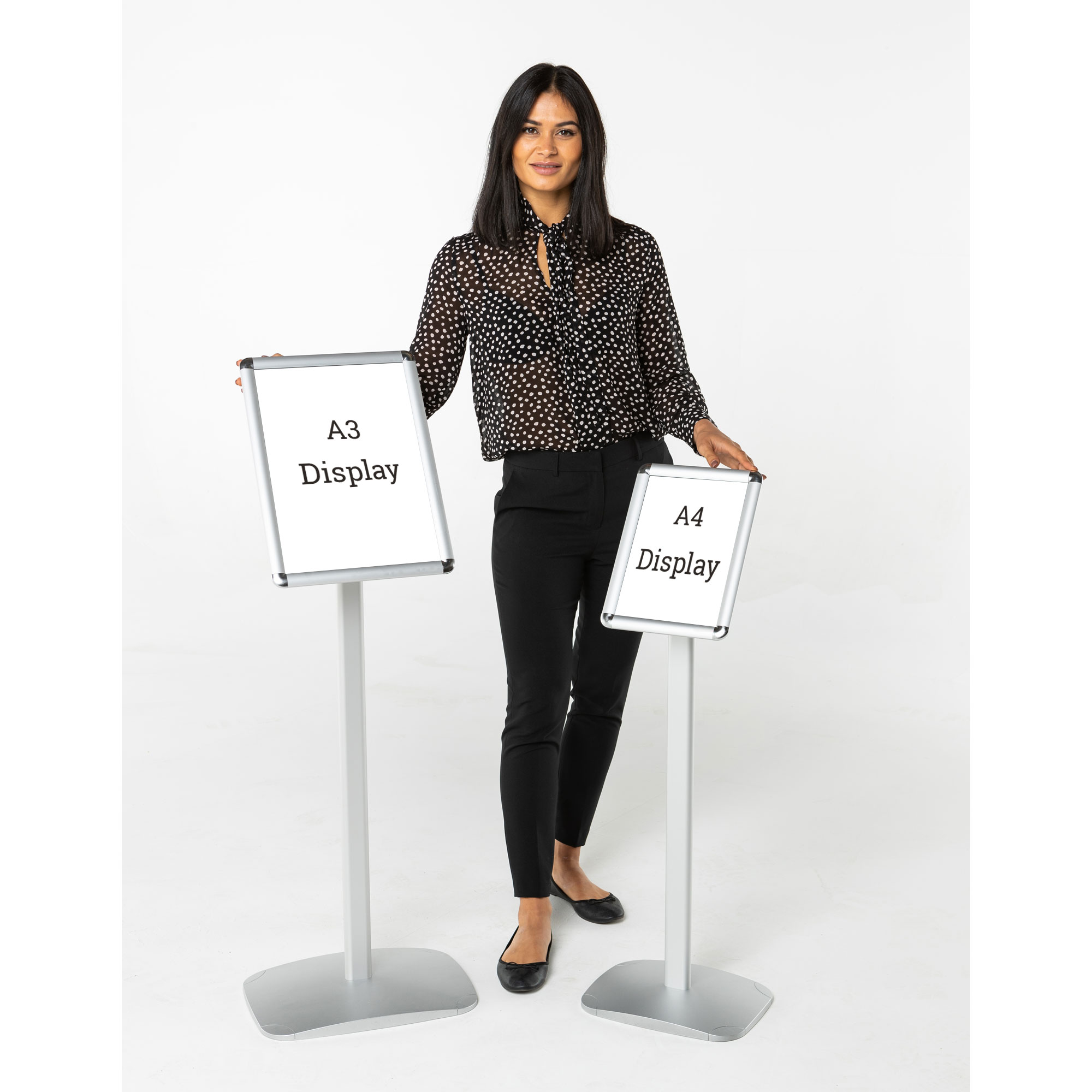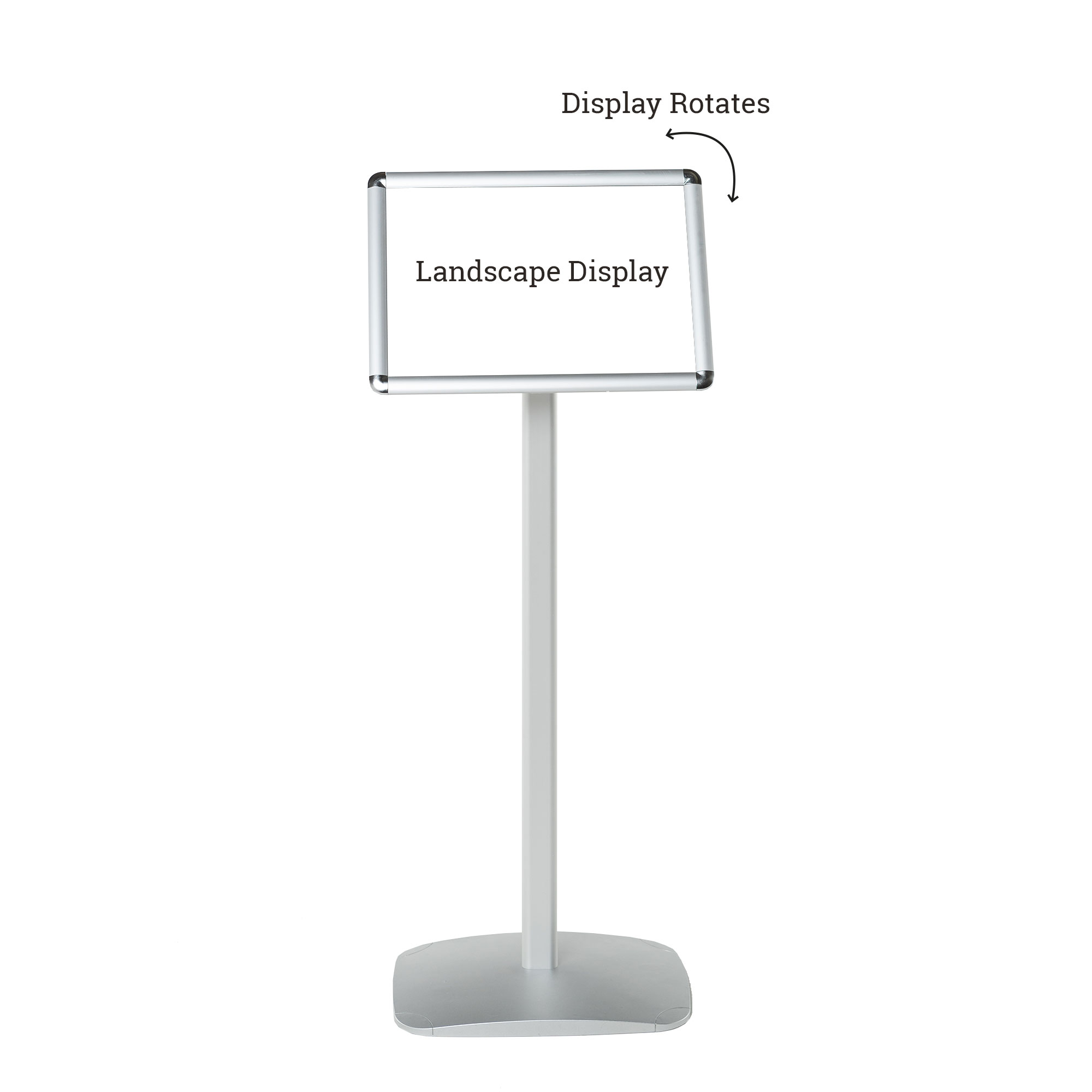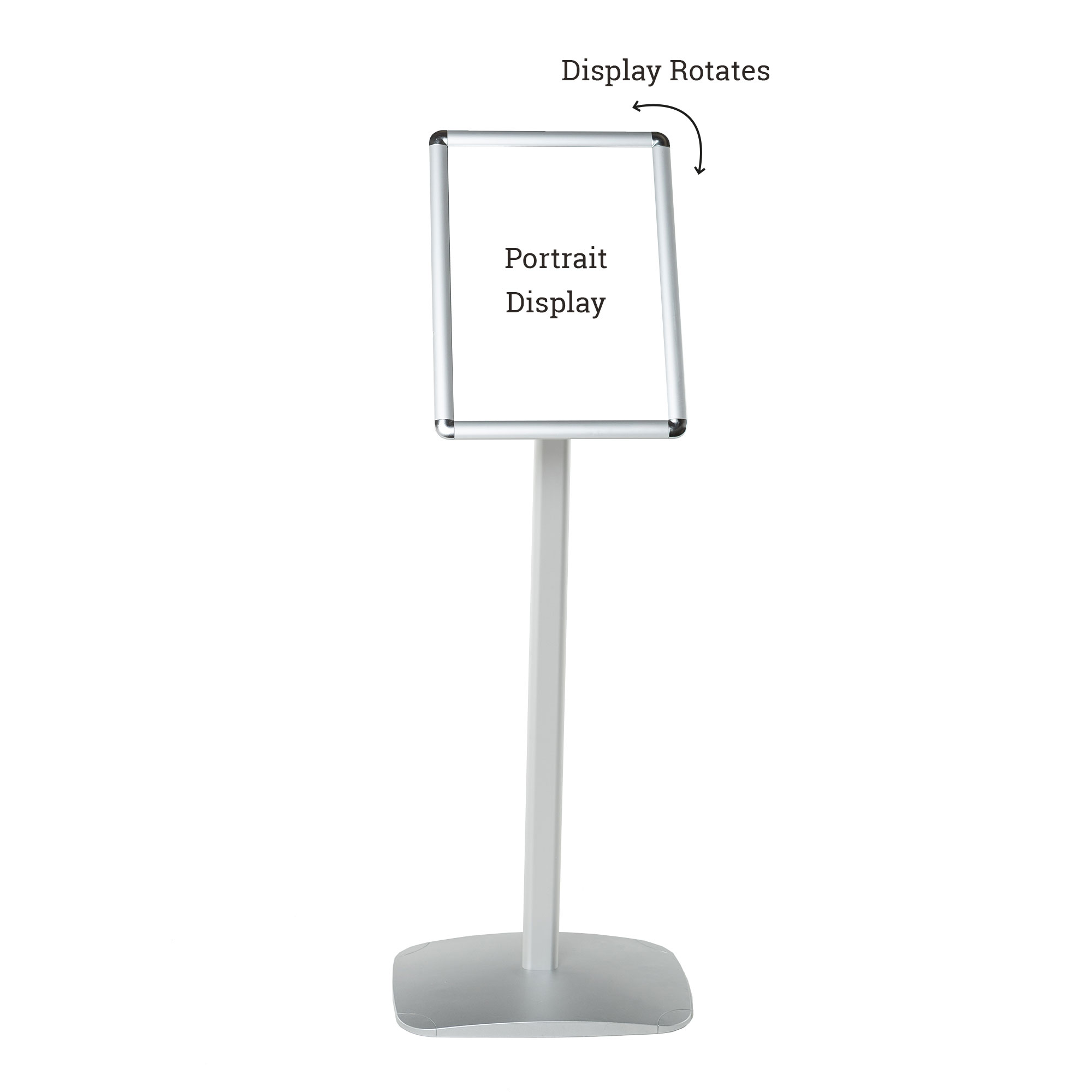 Freestanding Poster Display Stand
In Stock 2-3 working days

Information Stand
This stylish freestanding information display stand is available in 2 sizes and can be mounted in either landscape or portrait orientations. Simply open the snap frame, insert your artwork and snap the frame back – no tools required. The anti-glare UV resistant cover protects artwork from the effects of UV and dust ingress. Ideal for displaying information in public areas, the sturdy steel base offers stability and the angle adjustment enables information to be displayed to suit the application. Designed for indoor use.
See our assembly video below
Can be mounted both portrait and landscape
Available in 2 sizes:
A4 – Overall height when portrait - 1010mm, landscape – 967mm
A4 - Weight 5kg
A3 – Overall height when portrait – 1076mm, landscape – 1014mm
A3 - Weight 6.5kg
Sturdy steel base
7-10 working days for delivery of 10+.
---