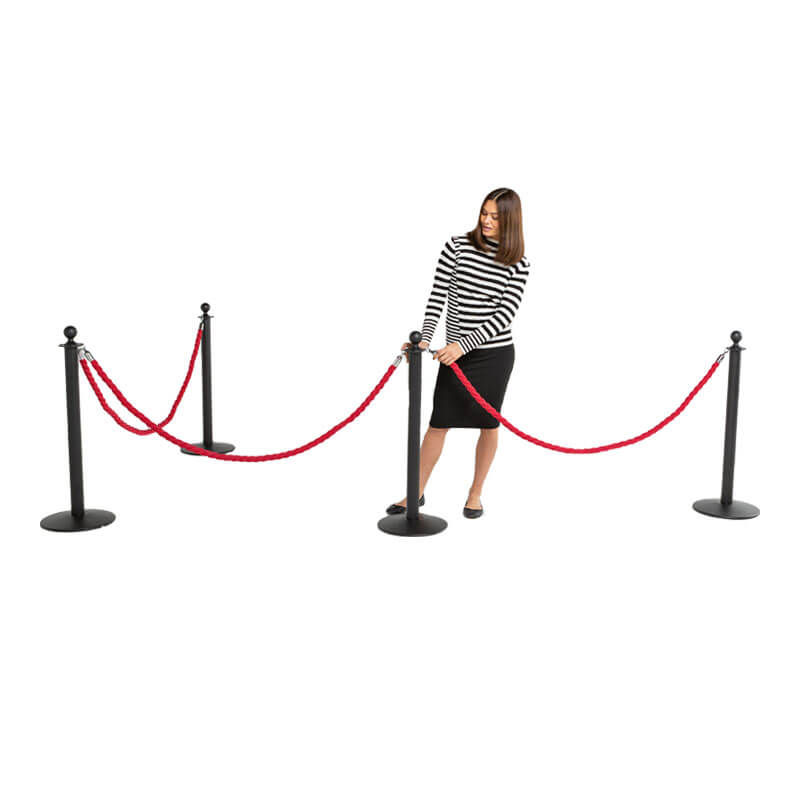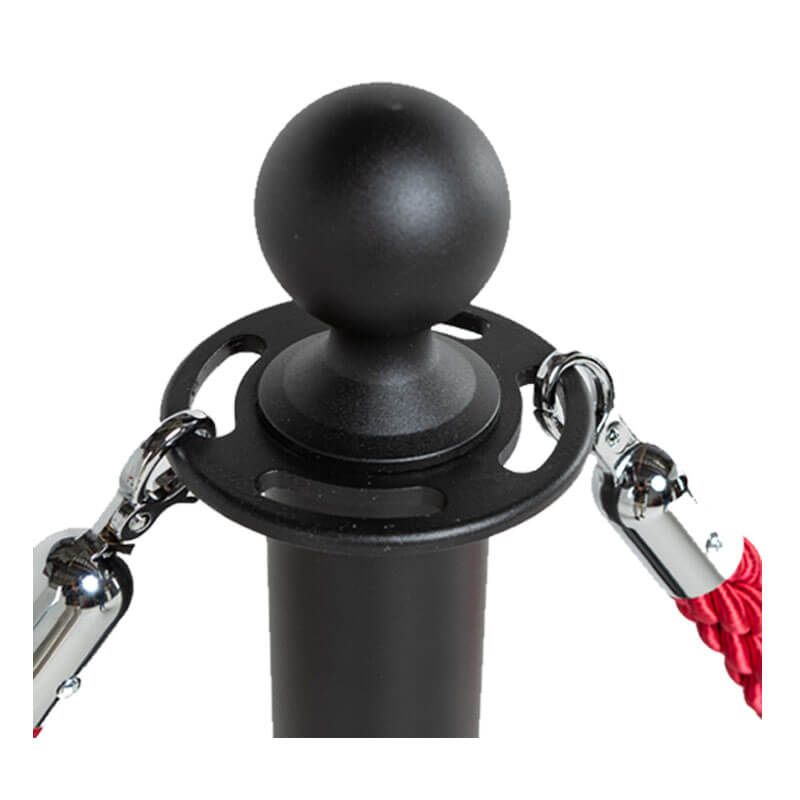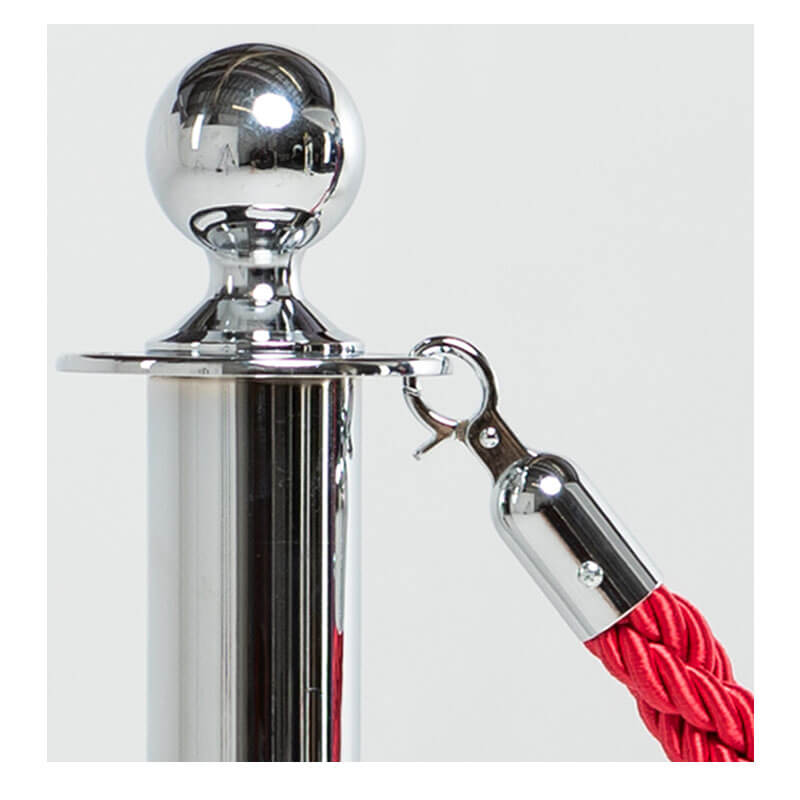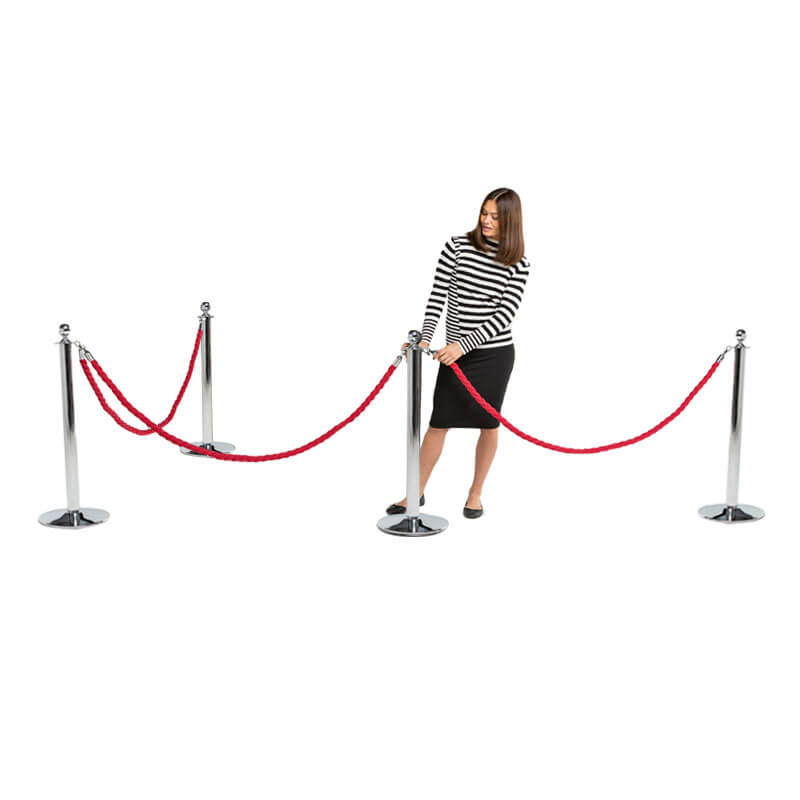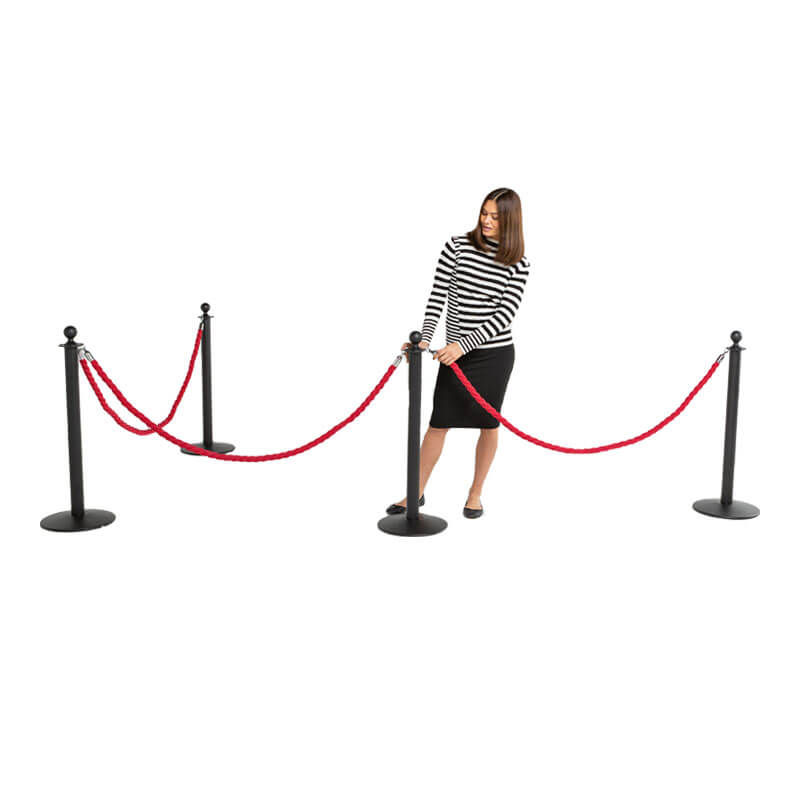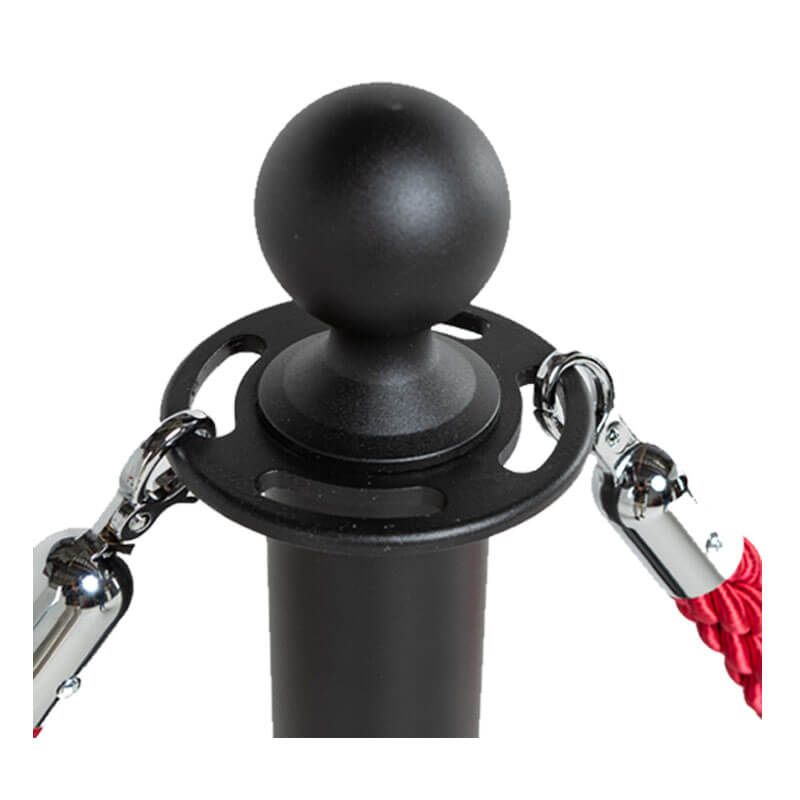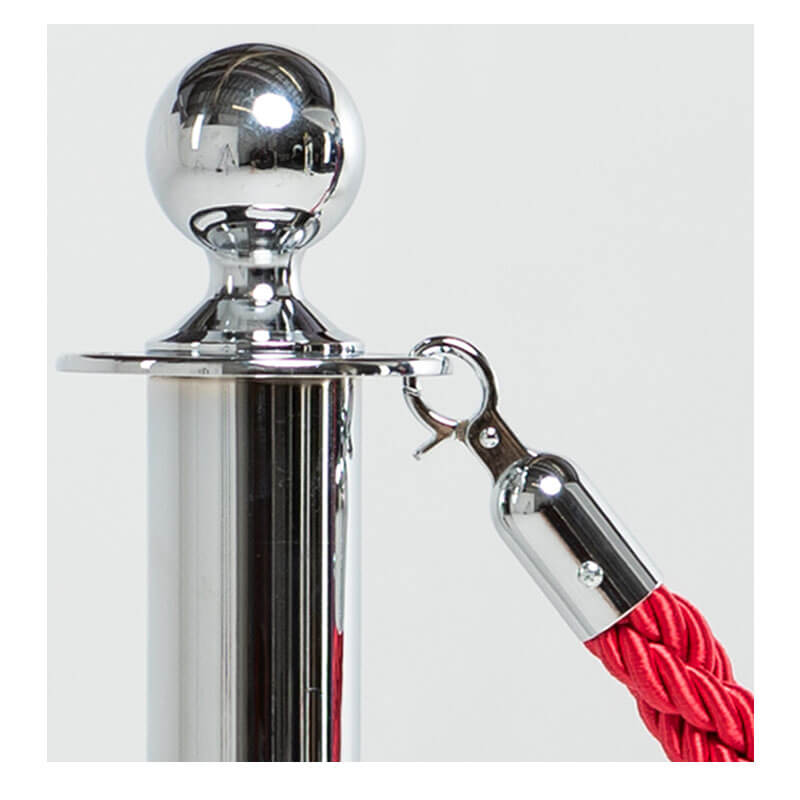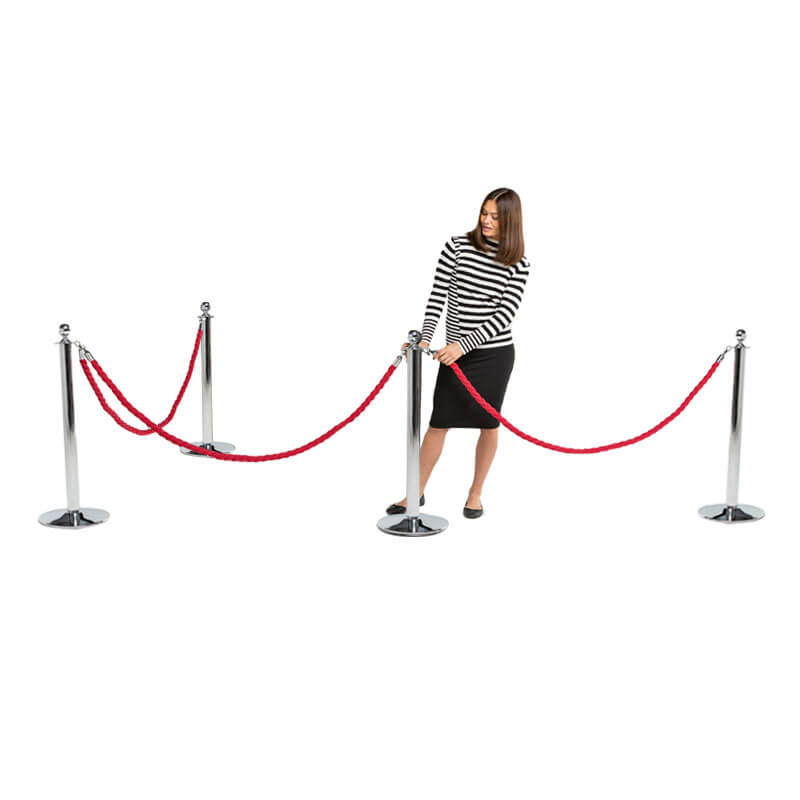 Pole for Pole Barrier Systems
In Stock 7-10 working days
Pole for Queue Management System
Our top quality rope and pole barrier system is sold as individual components so choose from black or chrome poles and a selection of
red, blue or black ropes
. The 4 way poles are 975 mm overall height and each weighs 6kg. They also feature a rubberised base. Ropes are of a twisted design for a professional appearance and measure 2 Metres. This product range is guaranteed for 3 YEARS.
Pole only. Purchase our
2 metre ropes
 separately, for use with poles. 
---